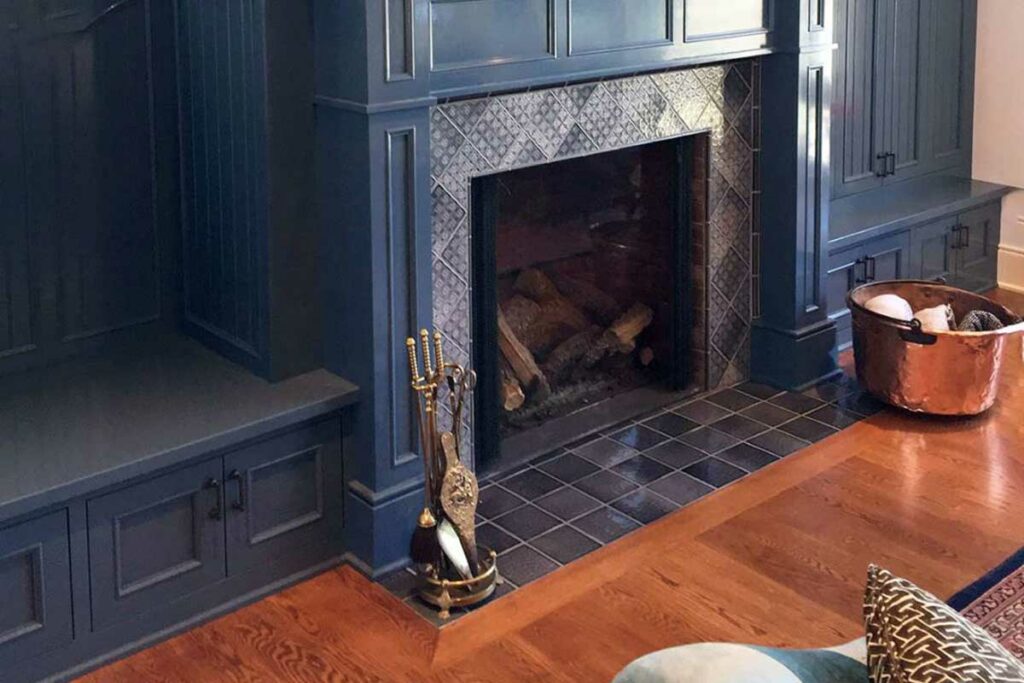 William Nunn, proprietor of William Nunn Painting, and a Minneapolis interior painting contractor, has long advocated the use of quality paints on Twin Cities' homes of distinction.
Interior paints have progressed enormously since the primitive mixes of crushed charcoal, clay, and animal marrow. Today's sophisticated recipes of pigments and resins are more resistant to scrubbing, stains, and mildew than ever before, and are quick to transform the look and feel of a room.
6 Frequently Asked Questions About Interior Painting
1. Are "Green" Paints Better?
Paint companies continue to update their formulas, by removing the organic solvents that have been prevalent in the resins and colorants. These new low VOC paints are better from the standpoint that fewer of these compounds are released into the atmosphere as the paint dries. But remember, even a zero VOC waterborne coating will inevitably be in some part washed down the drain and into the waste stream to be dealt with by our municipalities. The most environmentally friendly paint is that which goes on the wall, with little leftover to store on the shelf. Our Minneapolis professional painters will help you understand the benefits of VOC paints.
2. Which Type Of Paint Is Best: Water-Based Or Oil-Based?
The craftsmen at William Nunn Painting have years of practice with both waterborne and solvent-based materials. Although many interior painting jobs benefit readily from the waterborne paints that have progressed enormously in recent years, several factors go into the decision of which is best. Oil-based paint, with its fine grain and hardness, still holds its own in the hearts of many discriminating people as the preferred choice for the finest cabinetry and woodwork painting.
3.How Important Is The Preparation?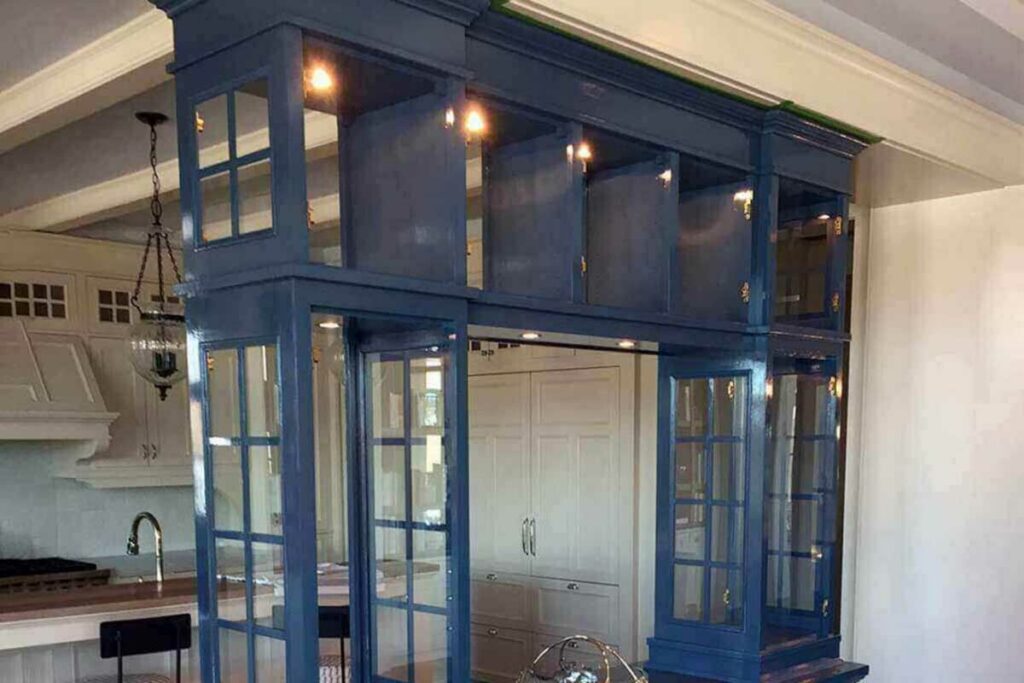 When the focus is a superior quality finish, allowing adequate time for preparation is the most important factor in achieving this result. Repainting has a significant impact on how a room looks and feels, and this can only be achieved when surfaces have been sanded smooth, washed free of oils and dust, filled, and primed well before painting.
4. Why Is There Such A Range Of Price In Paint?
The paint market is crowded with many brands competing for our attention. Most of the domestic makers of paint offer various price points to lure clients based upon, you guessed it, – price! As with most things in life, the better quality costs more and is often the better value as well. Depending on the purpose, we will tend to favor using the best of a given manufacturer's line, since the difference in cost represents a very small percentage of the total work, and can mean more beauty and durability – hence more value.
The image is of a room divider in progress. We are using Fine Paints Of Europe here for a rich deep color tone in the finished product.
5. Which Paint Finish Is The Best Choice?
The selection of a finish has become a bit more complicated recently with the introduction of more choice in the reflective sheen that paint will achieve when dry. Washable flat paint is available now, infused with ceramic ingredients, and on the other end of the spectrum, some fine-painted interiors are employing traditional high gloss paint to walls, ceilings, and trim. You may choose a sheen that feels comfortable anywhere along this spectrum, one that will reflect the light and your good taste accordingly.
6. What Paint Color Should the Ceiling be?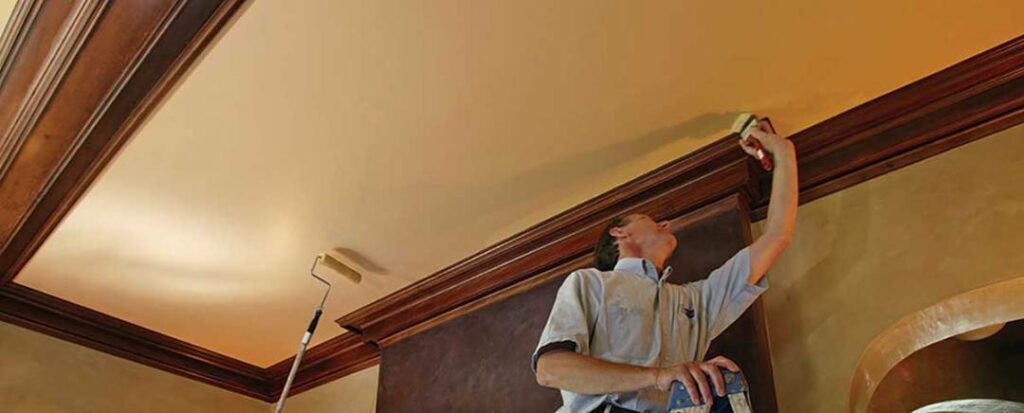 The ceiling is the "fifth wall" in each interior room and is often neglected. It is a very large surface that demands attention regarding paint color and luster. Too often the default choice of white for a ceiling leaves a room with an unfinished feeling. William Nunn Painting can provide you with an understanding of how color on the ceiling can enrich and beautify a room.
The Importance Of Color
Color can extend walls, raise ceilings, eliminate corners. Reaching beyond the limits of construction, it can sculpt a new space whose borders are defined purely by the spectrum, not just by the carpenter's planes. Unbound by the rules of conventional placement, color creates an architecture all its own. Advising on color and design is one of the strengths we bring to you.
Thoughts On Selecting a Painting Contractor
In our country, anyone can declare themselves to be a professional painter; there are few licensing requirements or governing boards, and the cost of entering the profession is minimal. The unfortunate result of this is that many calling themselves a painting professional are lacking fundamental skills, product knowledge, and experience. Under these circumstances, you must be cautious in selecting a Minneapolis interior painting contractor. Experience in the trade and a good reputation built over time are important things to watch for when making your selection.
Read the personal references from William Nunn Painting's long-term satisfied client references as a Minneapolis interior painting contractor.
Simply call 612 825-3875 and let us know how our Minneapolis professional painters can help you with your next painting project.