Luxury Home Interior Walls That Create a Stunning Home Statement
William Nunn, proprietor of William Nunn Painting, and a Minneapolis interior painting contractor, has years of experience of finishing interior walls that make a room a true statement of value and home comforts.
A home doesn't have to be expensive to offer the statement of a luxury home that demonstrates its owner's unique tastes. Our interior painting services let you be as creative as you wish to be. You know what you really love about living in your home; your home's interior walls can become the canvas of creative ideas that display its best properties. William Nunn's paint and wood finishing consulting services can help you visualize whether your walls will compliment your home better with bold and daring color or subtle shades of while.
Our approach is to help you to discern between the trendy or the timeless.
Refinishing hardwood floors with a grey tinted stain combined with trendy jewel-colored painted walls is hot right now on Pinterest. It bears keeping in mind that trends change frequently, making wise implementation of trendy paint finishes in your own home important.
Smooth-as-glass wall finishes can be produced today with the right choice of paint and preparation. Extraordinary high gloss paints are being used and specified by home design experts for walls and ceilings to create luminous surfaces with high reflectance and saturated color. Your home can gain personality with interior walls, ceilings, and woodwork that complement architecture and furnishings.
The following photos illustrate tried and true architectural details paired with the contemporary use of paints and wall coverings. Smart investments when updating your home's interior are worth the money – for you, future generations, and potential buyers of your home. Check out our list below to get some of the inspired, show-stopping style ideas that we're most excited about.
15 Interior Wall Ideas for Rooms in Your Twin Cities Home
Here is a summary rundown on fifteen of the most highly coveted interior home wall finishes, so you can make an ideal choice for your space. If you're cautious of tipping into the realm of too much drama in a room, you can play it safe — and still make your desired statement — by doing up just one wall with a certain finish.
1. Gorgeous richly painted walls in bold colors and high ceilings with minimal but traditional statement furniture.
2. Impact of high-gloss paint on interior walls and ceilings.
3. Custom geometric paint designs on an accent wall.
4. Geometric patterned timber walls accentuated by high-gloss wood trim.
5. French-inspired wall murals.
6. Lustrous and rich in texture and in color, walls with classic Venetian plaster are considered by many as the ultimate in elegance.
7. A gradient effect paint project that gives your walls a subtle but beautiful statement.
8. Faux wall coverings empower you to move past the limits of ordinary wall paint.
9. Natural stone or tiled walls that add character, artistry, and personality by tying into nearby painted walls.
10. Wallpapered wall and painted doorframes that best complement dark hardwood floors.
11. A color tone on your home's interior painted ceilings and surfaces that accentuate elements of natural stone.
12. Custom striped walls that are painted with colors to perfectly complement other elements in your home.
13. A natural wood wine storage wall unit that becomes the highlight of the dining room.
14. Hand-painted wall panels.
15. A home office painted in cheerful beige to maximize light and creative
There is a new direction in home design that raises the bar to create home interiors that are appealing to a design-savvy, and high sensory-demand society. We can partner together with the best in paint makers to help you achieve it.
Inspiring Interior Walls Take Everything into Account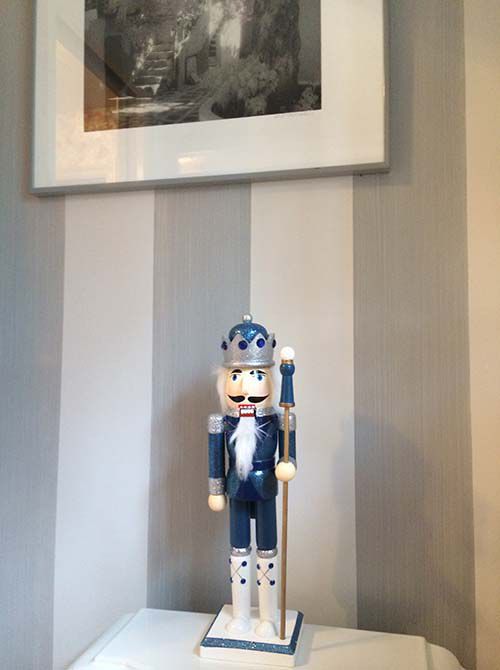 Once you have chosen the right paint color, our expert Twin Cities painters can help you select from among various choices in finish. The amount of daylight in a room, its formal or informal tone, which type of wall finish best fits the personality of your – all come into consideration. From color to the right transition between the brushstroke of the cut and the roll of the wall, we'll offer you our consulting services.
If the need is to mask imperfections, we may suggest duller finishes. If decorating an area of the home is subject to the everyday life and joys of younger children, your choice of which wall finish to go with may be influenced by what washes away fingerprints the easiest. When making a time period statement, say you own a grand historic home on Summit Avenue in St Paul, a Victorian theme-infused color will make the right statement. Or if you are planning to transform walls to a lighter color and will need to cover a dark or intense color, we take into consideration what type of paint will be best to block out the former color.
For a paint finish that is more reflective than eggshell, semi-gloss paint may be the ideal choice for trim. At times we pair walls that have an eggshell finish with a ceiling freshly painted with flat paint and the trim is done in the same color with a semi-gloss. At times a high gloss or lacquered walls and ceilings create that bold decorative statement that is in demand. Having been trendy in home decorating for some time, luminous paint or luminescent walls appear to have staying power.
Custom blue stripes painted on bathroom walls
With the right interior painter helping you, your interior painting options are endless. Unless you are in the home renovation business, it is challenging to keep an overall perspective that successful interior design demands a very keen and knowledgeable eye.
You accrue ideas from another stunning home or be out shopping and see something that seems like a perfect purchase, but that doesn't necessarily mean that it perfectly complements your home spaces. An interior designer or professional painter who understands how color, lighting, room size, scale, and placement all affect the final outcome may be your project's best investment. We are passionate to ensure that the final look in a room begins with sound choices that dictate whether they will make or break a room design.
The walls in your home can encompass and speak to who you are. They can become like a personal memoir of your vacations, family, overseas trips, your tastes, your loves – your life!
Interior Walls That Open Up a Home's Space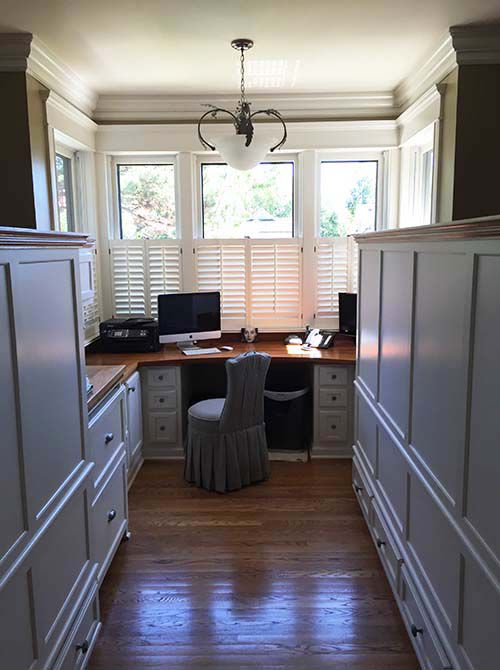 By adding layers of various wall finishes within a home, it is possible to add a dimension of spaciousness to any style. Our keen and practiced "eye" in home design can offer your interior walls a luxe look, knowing just when a semi-gloss paint choice or flat paint offers a superior home statement. Alternatively, a soft, indulgent look can be created by matte paint, which may perfectly suit plush sitting rooms and luxurious dreamy bedrooms.
Elle Dcor says, "You've heard it time and again: paint is one of the most effective and budget-friendly ways to dramatically transform a space, whether you're trying to make it look bigger, display your artwork, or flatter everyone in the room. But selecting the right hue is only the beginning. In addition to the paint color, the finish can be just as crucial in setting the tone for your space."
You can extend your property's color and theme by tying your walls into your home's cabinetry. It is amazing how finished and styled a home can look when its surfaces are well-threaded together. Consider a kitchen or bathroom makeover that takes this approach.
Color Theory & Walls with Architectural Features
A room can come to life by discovering your ideal "special feature" wall or walls. Understanding where the eye falls when entering a room may indicate which wall to accent. Perhaps one interior room merits a unique reason why a particular wall invites special treatment when evaluated alongside other walls in the room. A dramatic architectural feature such as a bay window, a fireplace, or an antique armoire may determine choices to make a special wall stand out with color. Once we help you decipher the "reason" why a wall might be designed to offer a standout statement, we can quickly tell you which wall finish best attracts the eye.
We harness the color theory effect of both cool and warm hues, from the ideal backdrop of traditional beige paint colors to blues, greens, reds, and purples. Some hues push walls away from the eye, others jump forward and make a statement. You can make a short room visually appear longer, or a narrow room open up by feeling wider – it may be as simple as painting an end wall or a side wall in a cool hue.
Exceptional Wood Interior Wall Paneling
Quality wood paneling made of genuine wood is very vogue in much of the country. If you have recently purchased your home and are unsure of its existing paneling, hire our experts to determine if you might actually lower the resale value if you painted over them or eliminated your natural wood walls. In homes that boast of walls with exceptional wood grain, the appeal of stain is that the grain of the wood shows through. Wood stain alone offers a finish akin to a matte paint finish; we can fine-tune the look by applying a top glaze with a higher sheen. View our work in our Wood Finishing Gallery.
It may be that the paneling is only in want of a proper cleaning, fresh stain, or a finish that better reveals the wood grain. If it seems a bit heavy for your tastes, consider maintaining a section of wall space with the wood paneling, such as around a fireplace or bookcase, and replace some paneled walls with drywall. Quality interior wood-paneled walls carry their own distinctive loveliness, for example, a room of size with vaulted ceilings and sunshine pouring in the windows, may have the unequaled character of wood panels without feeling too dark. Consider how paneled walls in a French gray silk may compose a quiet backdrop for the profusion of a fine art collection. You can use wooden interior walls to great advantage.
Or as in the picture above, choice mahogany paneled walls have made this bathroom space a statement of refined luxury. A semi-gloss, high-gloss, or lacquer finish will reflect a room's light and offer a sense of coziness. The interior rooms of your home can capitalize on the warmth and depth of natural wood on its walls.
Additionally, you can navigate to The Family Handyman Magazine that feature's William Nunn's expertise in interior painting.
How to Decide Which Interior Walls Make the Strongest Home Statement
Interior painting offers you many ways to express your personality.
A number of variables come into play when choosing how to make a desired home statement. As skilled home wall refinishers and painters, we like to consider all variables with the homeowner before every putting a paint-laden brush to the surface.
Walls that have horizontal breaks or halfway walls offer the perfect opportunity to combine your favorite wall finishes. We'll help you assess which rooms will benefit most from warm-hued accent walls by considering the positioning of eastern or northern rooms for this reason.
In the planning stage, our guidance helps many homeowners feel confident about the balance or "color impact" once the job is completed. We can talk through what best complements your home's existing features and planned furnishings. A dramatic accent wall may be subject to the loss of its impact or "sizzle" if it becomes mostly obscured by a large piece of furniture or a mass of floor-to-ceiling draperies, or artwork. A better choice is an accent wall that can fully showcase your personality statement. Choose an accent wall that won't be too void of or jam-packed with other design elements.
Give your Luxury Home the Benefit of a Proven Expert
>William Nunn, owner of Willian Nunn Painting, has been an entrepreneur in the Twin Cities for over 40 years with a broad and eclectic range of expertise in professional home maintenance, painting, wood-refinishing, wall finishes, design, and home improvement. William is a Minnesota certified Fine Paints of Europe painter with extensive experience in both commercial and residential wall finishes. People who partner us come to know and value the benefits of hiring a professional painting contractor.
Customer Review
Interior of Twin Cities Residential Home Painted
S. Thompson
July 29, 2016
"Thanks for doing an amazing job. We couldn't have asked for more care for our home and appreciation of its simple beauty. The extras like going to the attic to diagnose the A/C were literally above and beyond. Please extend thanks to the extraordinary crew, too."
Enjoy reading several additional personal references from William Nunn Painting clientele.
Gain more knowledge about William Nunn Painting and how a quality paint job protects your home.