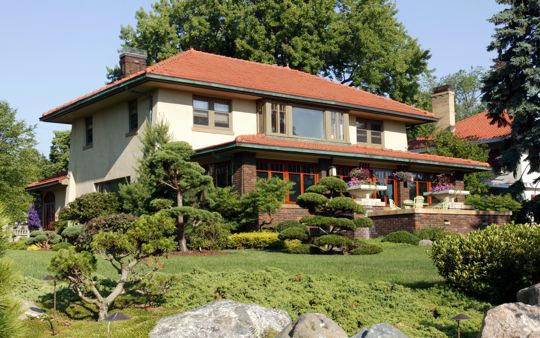 Our Minneapolis House Painters Updated Lake of the Isles Home Exterior
A much admired home in Minneapolis for its location and beautiful grounds, located in Lake of the Isles, is transformed into a showcase that the owner are proud of.
Painting the exterior of your Minneapolis home serves two important functions, the first is painting protects your home. A correctly applied good paint coating will keep sun and moisture away from your home's exterior painted surfaces. The second key benefit of painting your Minneapolis house is to add beauty to it by painting with your desired color and finish. William Nunn Painting exterior painting contractors will skillfully prepare the surface and apply the paint in order to provide maximum protection and beauty.
Certified Fine Paints Of Europe Minneapolis House Painters
We paint Minneapolis houses with the highest quality paints and coatings. We use only the highest quality brands of exterior paint and are the only Minnesota certified Fine Paints of Europe contractors. We bring you both the rated #1 paints and top application training used on the finest of Minneapolis houses. Our techniques and paints have proven effectiveness against sun, rain, mildew, chipping, and peeling. In order to ensure complete client satisfaction, our Minneapolis house painters begin and end every job with a personal consultation between you and the owner of the William Nunn Painting. We are committed to providing the highest quality service and professionalism with each and every painting project.

Our Minneapolis house painters ensure you of the longest lasting paint job possible. Contact William Nunn Painting by calling 612 825-3875 to schedule a consultation.
Page: 1 of 14 (7%)