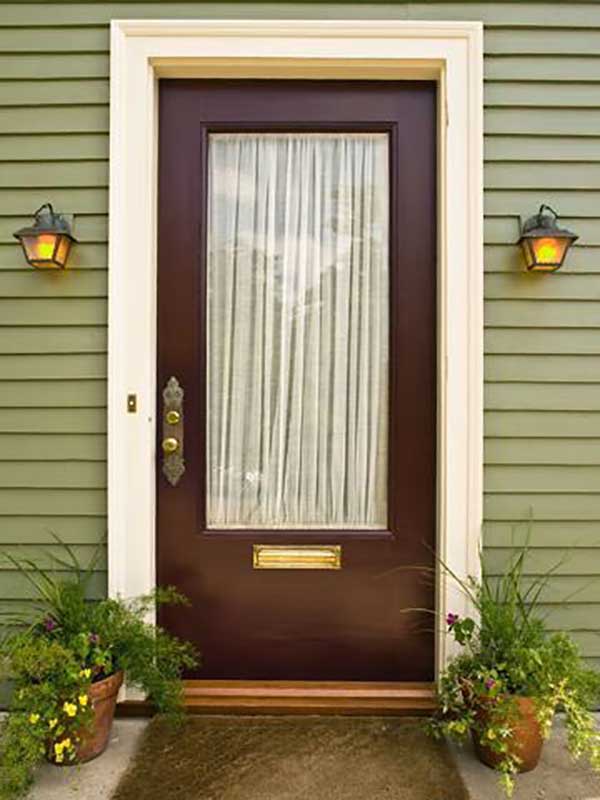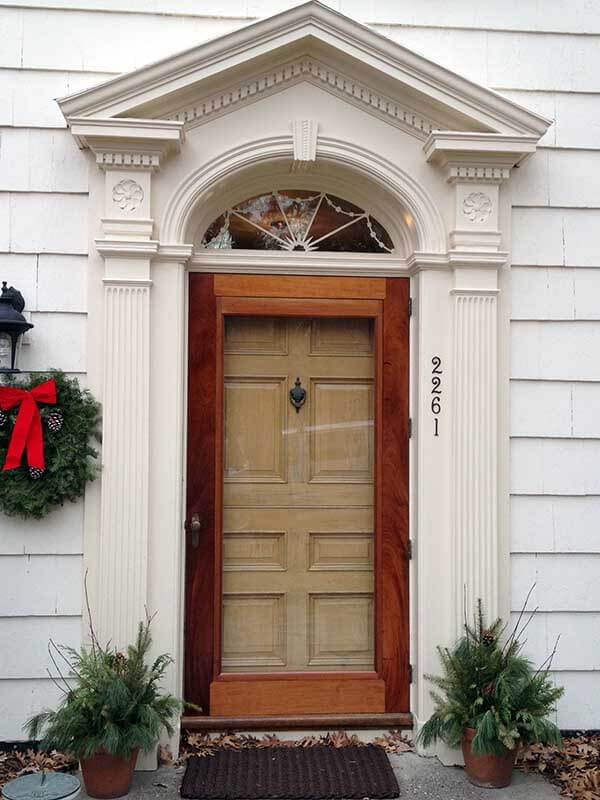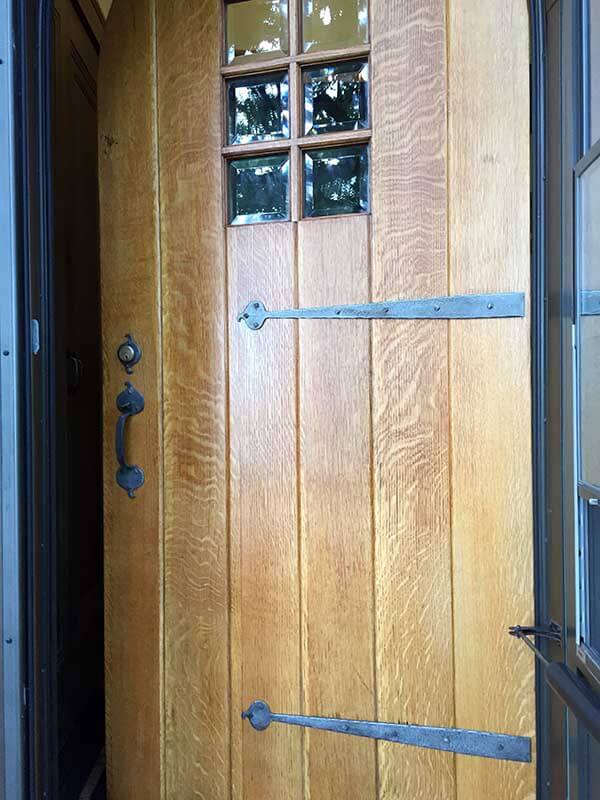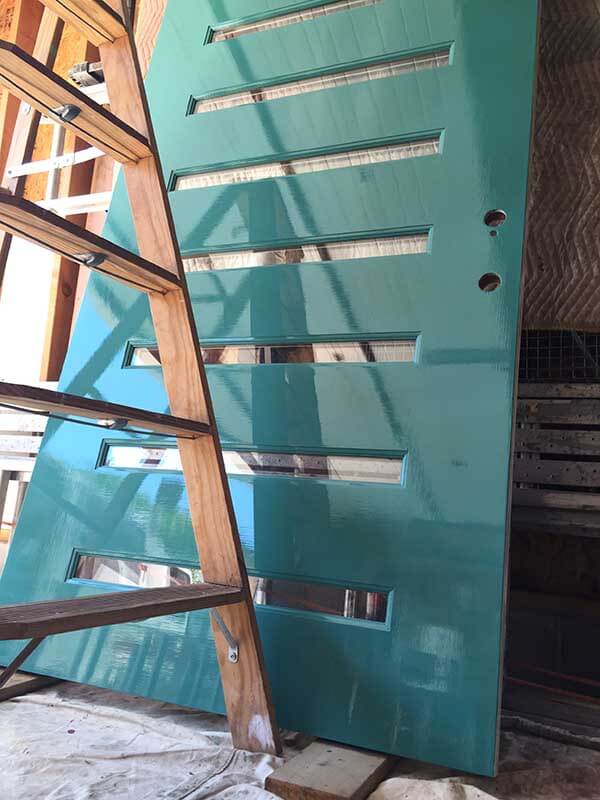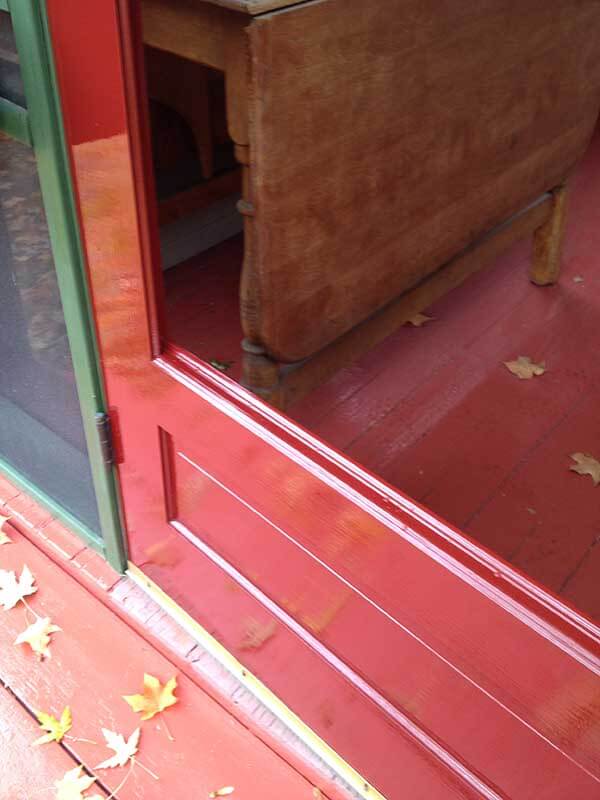 A front door restored with new veneer and new oak threshhold using superior coatings
Restored and painted Victorian front door, millwork and door casings
Wood and hardware restoration on the vintage front door
Cleaning, restoring, and painting an exceptional high-gloss teal front door
A red front door that makes a stunning statement in high-glosss Fine Paints Of Europe paint
6 TIPS FOR A STUNNING PAINTED FRONT DOOR
Newly painted front doors help welcome guests and bring home sellers top dollar.
Front doors have more than one important purpose. They invite people in, create a sense of personality and style, and are often the first focal point of anyone passing by. They can really pop against your home's exterior and complement its unique architecture.
Choosing the Main Color to Paint Your Front Door
When choosing your front door's color, we will help you consider everything from the stain on your shingles to your home's painted wood siding. Many viewers will be esthetically pleased and give your home affirmative nods without needing to comprehend the careful planning that went into planning your stunning home design and color theme. One example of our painting and restoration work is the 510 Groveland, Minneapolis building. Check out its stunning front entry after we painted the porte cochere.
Fabulous Color Selections to Choose from When Painting Your Front Door
The signature front door is often used as the most identifiable feature of the house by proud owners when directing friends and visitors to their home. If your home's front door has chipped paint, exposed wood, or surfaces that look faded, it's time to dress it up with a newly painted surface. Symmetrical homes evoke a sense of formality, elegance, connectedness, and heritage. A bold front door can spotlight your home's architecture so the siding doesn't completely fade into its surroundings. One of my most favorite architectural details in a home is an arched entry where painted surfaces complement the surrounding stone or brick exterior.
Custom Painted Front Doors Give A Home Personality
Whether you love the look of Shaker Beige paired with off-whites, or opt for bolder color statements, William Nunn Painting can make your front door stand out. We specialize in adding personality and flare with custom painting designs and little makes a stronger and more welcoming statement than a home's front door.
A Blue Front Door – Feng Shui considers one of the most eye-catching front door colors to be a blue front door. A blue-painted front door offers a soothing impact as blue is often associated with the sky and the refreshment of water. Whenever you arrive home, a blue front door may offer hints of the calm and relaxing moments you are about to enjoy inside. A home's curb appeal may suggest a statement of abundance and prosperity with a blue front door.
A Red Front Door – William Nunn Painting produced this stunning cinnabar — deep red front door with the sheen of lacquer staged just right with trim accents. By applying three coats of high-gloss paint over a tinted primer, the front door now boasts of depth and a look so thick and shiny you can nearly taste cinnamon. A polished brass kickplate adorns the door and shows any guest that your home was prepared in advance to please them.
A Purple Front Door – Paint your front door something bold and beautiful that makes a statement. Consider a gorgeous raisin with undertones of purple and gray and chestnut brown. Choosing an unusual color for a front door takes a little finesse and home design theory. While a little mysterious, it is a great way to wet the palate for guests about to step into your entry foyer. Completed with accents of a trendy "lime", would make a rather chic statement.
A Yellow Front Door – The yellow/gold/amber family of paint colors can be the brightness you want to come home to at the end of a fulfilling day of work or amusements. A quick reminder of Provence or van Gogh fields full of ripened grain, yellows offer a sunshine-enriched look of completeness. Yellow front doors offer unexpected warmth or a simple glow to complete the home's welcome and personality."
Accent Your Front Door With A Complimentary Trim Color
When painting your front door, we typically recommend that it be a contrasting color to the trim and main exterior color so it stands out. The color of the trim that accents a home's front door can go several shades darker or lighter, or be drawn from a complementary color. In the case of a neutral house's exterior, a boldly colored front door may provide the contrasting hues your home's aesthetic needs. In general, if the materials surrounding your door are dark, a lighter front door color may be best suited and vice versa. However, being a little unconventional can be both fun and present a balanced look.
Paint Front Doors To Enhance Your Home's Style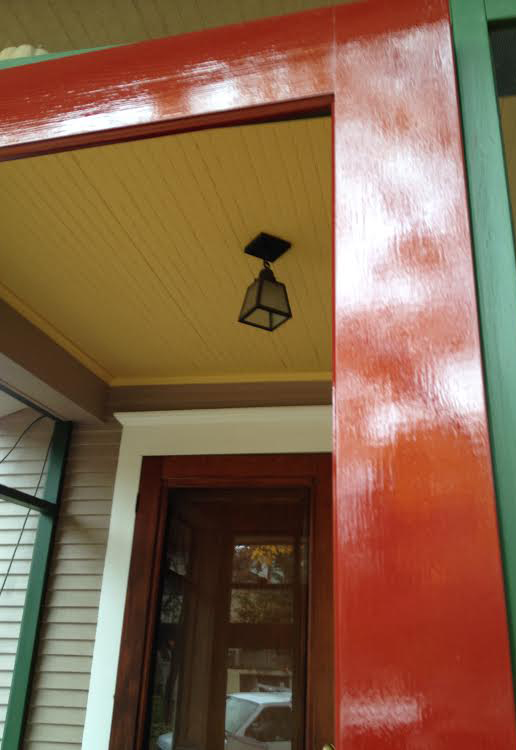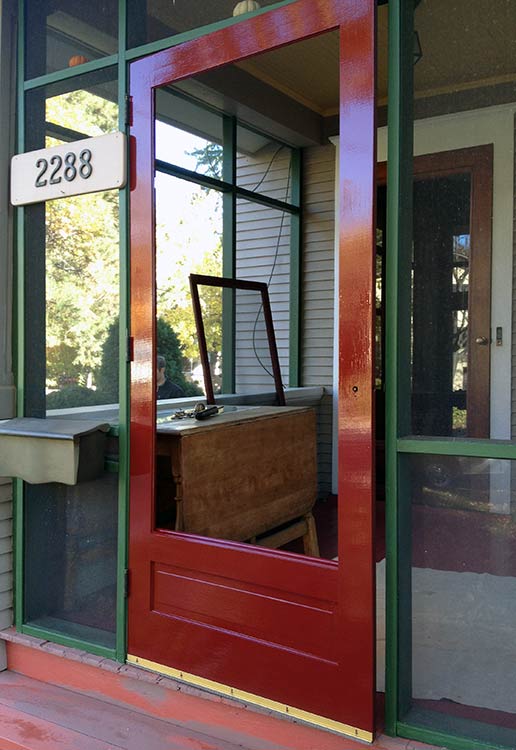 We evaluate the style of your home, whether it is a Minnetonka box house or an historic Minneapolis Victorian home, we maximize your front door's features to accentuate the style of your home. William Nunn Painting's years of experience will help you make the best paint color choice for your front door. However, the color of the front door of your home can be enhanced with its other features. In addition to your color choice, a front door's trim, woodwork, and hardware make your house look custom and distinct. Vintage door hardware is worth restoring.
A High Level Of Home Design Painting Experience Counts
It's hard to bypass beautiful exterior front doors without taking notice. Whether solid hardwood or painted a vibrant color, painted front doors make a statement of your home's style and its owner's personality. Read the personal references from William Nunn Painting's long-term satisfied clients who are showcasing a stunning home design complete with painted front doors. Call 612 825-3875 and let us know how we can help you.