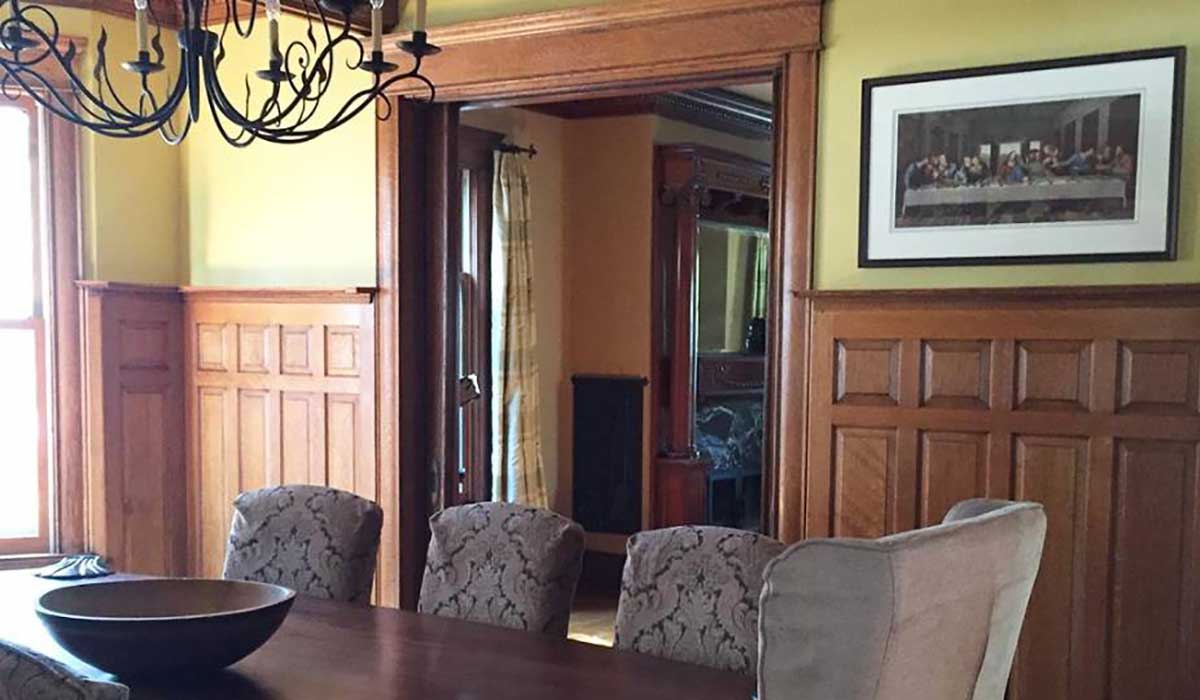 Tip to Brighten your Homes Interior Décor for Winter Months
William Nunn, proprietor of William Nunn Painting, can help you make your home brighter and much light will come through your new "color scheme" to illuminate the interior rooms of your home.
Many Minnesotans desire sunlight even more than warmth during our winters. This lends to designing our home interiors with bright and cheery colors. Update your home and your mood in preparation for the dark winter months with freshly painted interior surfaces by William Nunn, experienced interior home painters.
Interior Walls That Open Up a Home's Space
Refresh the interior of your home before the arrival of winter months by using light, color, new wall finishes and refinished floor surfaces. Some paint colors seem to bounce light around a room, which adds a brightness to the home that cheers winter days spent indoors.
In the Twin Cities, the right choice of a home interior wall finish can lift someone out of January/February doldrums. We might suggest applying a Fine Paints of Europe HOLLANDLAC Brilliant enamel to high-profile areas inside your home. A balanced touch of a bold color, perhaps a peacock blue, phthalo green, organic yellow, or radiant red, can take a room from average to exceptional.
Click here to view this stunning bathroom after the paint work was completed in a rich deep paint color.
In smaller spaces, retractable walls help create a sense of privacy as well as allowing for open layouts that visually enhance interiors.
Brighten your Home's Interior for the winter months
As we move from a summer of outdoor living to the season of entertaining and indoor activities, it is the perfect time to renew your interior décor with new color and fresh paint or wall coverings. The excitement lies in part in the process of deciding a new course and in considering all the wonderful colors and finishes available to renew and enhance your home! It has always been my pleasure to help with this process of finding what is right for you, taking into account your ideas, furnishings, and the activities that your home and shelter provide to you and your family.
Much energy and expense are given to siting a home to take the best advantage of the natural surroundings. The view out our windows is a key to our enjoyment of a house. Often a premium is paid for such a view of trees and fields, of water, or of a cityscape that captures a feeling of serenity or vitality; feelings we seek to evoke in our outlook on life every day. Preference is given to the natural materials we bring into a home in the form of flooring, plaster, wooden trim, wool carpets, tile, glass, and metal – all products of the natural world, and as such, they impart to us a connection to the earth and the larger world beyond our walls.
A Minneapolis Home's Cheeriness Drawn from Natural Elements
Our homes can help us to stay connected to the natural world in this way, rather than separate us from the natural world to which we belong. During the winter months we in Minnesota have a heightened awareness of the power of nature and the need for shelter around our activities; heat, running water, light, food, and transportation are more important than ever, and really cannot be taken for granted as we navigate the colder months and longer nights. The holidays and feasts we enjoy in the winter remind us of the need for shelter, community, and beauty in daily life, connecting us to the distant past when homes were from earth and stone.
"Buildings with abundant daylight help keep us physically and emotionally healthy. They also reduce the need to turn on electric lights during the day, cutting lighting energy consumption by 50 to 80 percent." – U.S. Green Building Council
Color that complements views of nature creates a calming restorative environment and can brighten people's experience of living in their home, and are "directly linked to improved mental health, reduced stress and overall improved well-being. Create therapeutic environments. Consider designing to emulate biophilic and naturally calming elements", states the New York City Department of Design and Construction. The cleaner the paint color, (the less black pigment that it contains), the lighter and brighter the paint color will be.
How Paint Can Maximize Natural Daylight in a Minneapolis Home
Color theory can make a home light, bright, and airy.
A home design thesis about user efficiency written by Sarah E Hooge and published by the Department of Architecture and Landscape Architecture of North Dakota State University explains that "Poor lighting, ventilation, awkward circulation, poor scale, and lack of amenities all contribute to the inadequacy of spaces". Keep in mind how light, color, comfort, scale, and each room's function impact the resulting pleasures of an interior home painting project. Our examination of the use of space and the need for light in daily life will incorporate into your next home redesign.
For example, Summit Avenue historical homes with monumental entry ways, high ceilings, fine built-in cabinetry, and lavish bay windows often offer a spatial definition, whereas the paint color chosen creates a comfortable home statement. Color effects one's perception of a home's space. Bringing natural daylight indoors can positively contribute enormous levels to the enjoyment of spatial relationships. Consider using a high gloss Fine Paints of Europe color or exceptional depth and brightness.
While light is unseen itself, we perceive its effects within our homes on each room's basic elements and furnishings. The right wall finish can make a room feel larger, brighter, and impacts the ambiance of the space. The endless qualities of light infinitely affect our moods, which can be one of its greatest pleasures during days spent at home. Various materials react differently to daylight shining in our windows: opaque materials reflect light more, while a home's translucent and transparent provisions absorb and transmit light.
Reflectance is the percent of light reflected by a surface. Rough wall textures tend to spread reflected light whereas matte painted wall surfaces diffuse light. According to Hooge, "the luminance and perceptibility of a surface are consequently affected by the angle of incidence to the source as well as its quality and quantity."
Guiding Principles in Home Interior Color Decisions
Interior paint color can make the most of Minnesota sunlight and present an elegant but comfortable home living space. Balancing life at home with personal style statements and special finishing touches can add brightness to rooms and the lives of the families that dwell in them.
If you find that the interior of your home is a bit bleak during Minnesota months of limited daylight, we can help you make your personal spaces brighter and more inviting. When selecting the colors used in a home's interior, we help clients create a harmonious look that fits their home's setting, avoids garish colors, and brightens winter months indoors.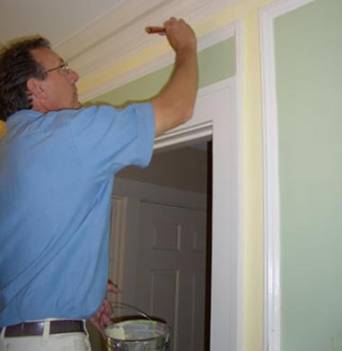 Considering the source and quality of light in a space is crucial to picking colors for it. The absence of light requires the same level of scrutiny." – Kelly Porter of Sherman-Williams in "Bringing Colors out of the Shadow"
Use our collection of winter decor ideas to make your place of refuge feel warm and inviting this season. Winter doesn't have to be dark, dreary, or dull. Use these inexpensive painting ideas to brighten up your home this winter; it'll be spring before we all know it!
Healthy living in Minnesota winter months is partly derived from sufficient daylight and our biological need for connection with nature. We strive to put the health, lifestyle, and wellness of our customers, their family, and friends into our pre-project plans. Call us at 612-825-3875.
Paint walls, ceilings and trim in your Twin Cities area home to bring in more light. Enjoy reading several additional personal references from William Nunn Painting clientele.