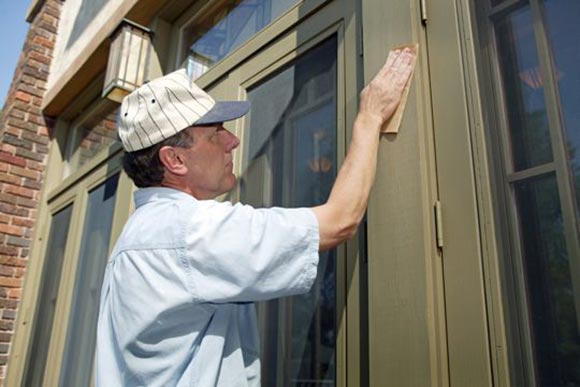 Lake of the Isles Homeowner Sought the Best Professional Painters in Minneapolis MN
Satisfied Clients Say we are the Best Professional Painters in Minneapolis.
While that may seem like a lot to live up to, because we are passionate about our painting services, we love the challenge and aspire to indeed be the best we can be. We do a lot of "hands-on" work to ensure a top-quality painting experience for you. Careful and thorough surface preparation ensures that cracks are sealed that could otherwise permit moisture to sneak in and cause early damage to your newly painted house.
We place a lot of our focus on the preparation for painting stage. By addressing items such as hinges that are stuck, windows that don't open properly, and surface stains or blemishes before applying the paint application, you eliminate potential compromises to your beautifully painted surfaces should you be working on such home repairs later on.
How You Gain From our Professional Painting Experience
When you need a deeper level of painting skills to handle a job, that is our forte as one of Minneapolis's premier interior painting contractors. Perhaps you or a previous painter did your/their best, however, some things are simply "fussy" or "simple" with the correct know-how. We are willing to cover all the tasks from basic to complex – as the job merits – to be sure the paint adheres correctly over time. Often someone may not have been schooled in the secrets of the trade that can make all the difference. For example; correct sanding of your home's trim prior to painting prevents the new paint from starting to chip or flake off.
You also gain our expertise on which is the proper painting finish, paint color, and product considering the exposure each painted surface will have to sunlight and harsh winter weather. We will know whether or not to use a varnish/poly product, or to roll the paint out versus spraying or hand use of a paintbrush. As in the image above, sanding with a 180-220 grit paper or a 120 – 150 grit is determined by the existing condition of each surface to be painted. You can be assured we always use the products and painting methods that allow the new paint to grip best.
Minneapolis Professional Painters Offer Ongoing Maintenance for Lake of the Isles Homes
Within our painting service package, you gain ongoing maintenance for your Lake of the Isles, Minneapolis home and the commercial buildings we paint. We appreciate every opportunity and work diligently to provide you the best value you can find in the metro painting industry. Your best interests are at the heart of every interior or exterior Minneapolis painting project that we have the privilege to service.
If you are seeking a veteran Minneapolis professional painting contractor, who ensures your value gained is paramount over price, yet producing first-rate results, we welcome the opportunity to care for your home's painted or/and stained surfaces. Whether gaining a professional wood finish or a painted surface that will hold up over time, we have proven results to meet the demand.
If you are seeking Minneapolis professional painters for your Lake of the Isles home, we'd love to partner. Check out our our client reviews and deep painting portfolio of fine Minneapolis – St. Paul homes serviced by William Nunn Painting.
Contact Bill Nunn by calling 612 825-3875 and schedule your free consultation.