William Nunn, proprietor of William Nunn Painting became Minnesota's painting professional certified to apply Fine Paints of Europe wall coatings to Twin Cities homes.
William Nunn along with 25 other carefully selected painting professionals recently attended a weekend training session conducted by Fine Paints of Europe at the Woodstock Inn in Woodstock, Vermont where he was formally introduced to each of the various Fine Paints coatings and best application techniques. Fine Paints of Europe established the Certified Painter's Program in order to provide American homeowners with a source of carefully screened contractors familiar with the entire range of Fine Paints of Europe paints and primers.
Fine Paints of Europe is unique from most paints you may find on the shelves in a big-box home-improvement store. They're all about quality, versus cost. The goal is to give you the highest, lasting value possible. See our Fine Paints of Europe Gallery to view our work.
Painting Experts Meet In Woodstock – Comments By William Nunn
"Woodstock, Vermont is a curious place to go to learn about paint, in my estimation, but as it is so often in life those with a passion are seldom hanging out with the crowd. The experts at Fine Paints of Europe convened a small group of about 20 men and women from around the country, professional painters, who had come to learn about these excellent paints from the people who know them best."- William Nunn
Highly Refined Color Pigments
Just as the name implies, these coatings are built to a high standard in Holland, without the use of fillers, using only liquid sheen deadeners and highly refined pigments. Painting projects I have completed with Fine Paints exhibit a beauty and durability hard to match.
Fine Paints Of Europe Nationally Recognized Projects
Owner John Lahey conducted the day's events, and spoke extensively on the specifications of each of the products and highlighted some of the noteworthy projects where these paints have been used.
He explained that Fine Paints has developed relationships with special brands, beginning with Martha Stewart, and now with the Guggenheim Museum, George Washington's Mount Vernon Estate, Chistopher Peacock Cabinetry, and others who not only specify Fine Paints of Europe, but have developed their own colors with them, as is the case with the Guggenheim & Mt. Vernon. Colorist Emmet Fiore elaborated more on the different color collections Fine Paints has (17 in all), and more of the history of how these have been developed."
Holland Paint Makers Excel By Self-Imposed Standards Of Quality
Domestic makers have been scrambling in recent years to learn the art and chemistry of building waterborne paint that levels, brushes easily, and uses very little in the way of volatile organic compounds in the production. The Dutch have been building such a paint for 30 years and to self-imposed standards of quality. Fine Paints of Europe have been supplying waterborne, traditional solvent-borne, and outstanding clear finishes to the North American market since 1986, along with many of the best tools of the trade. The seminar this past weekend demonstrated their commitment to educate about their paints, the best methods and tools, and to support the select group of painters willing to master the nuances of excellent painting and finishing. I was pleased to be invited to attend, and look forward to keeping in closer touch with those I shared the conference table with at the Woodstock Inn as a guest of Fine Paints of Europe.
Thorough Knowledge Of Fine Paints Of Europe Range of Coatings
I am looking forward to learning more about this line of special paints from the people who know them best, and meeting a select group of painters, like myself, who have been invited to participate. Having used them for several years now on both exterior and interior applications, I expect to gather a broader knowledge of the coatings to share with the many Twin City homeowners which I service," comments William Nunn.
When A High Level Of Painting Experience Counts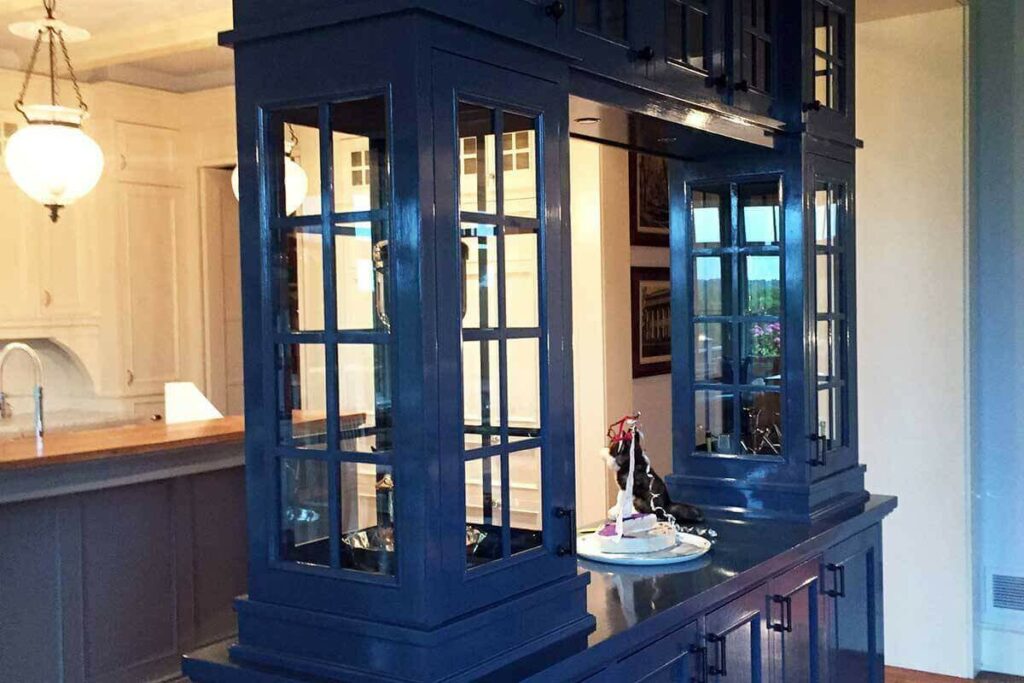 John also saved time for all of us to talk of our own experiences in an open forum, which meant a lot to those in attendance, since we have all gathered a great deal of experience between us, and having a chance to share information is very valuable to contractors. It was also inspiring to both share our personal experience using Fine Paints of Europe products and learn how others had offered application tips. By sharing photos of our work, we can help prospective customers better envision how some of the rich colors can transform a home.

Fourteen Years Invested Upfront By William Nunn Painting
According to Fine Paints of Europe President John Lahey, William Nunn Painting was invited to participate by Fine Paints of Europe after the Vermont based paint importer became familiar with the quality of Bill's work. His clients have confirmed him to be a professional of superb standing who has completed many high quality projects throughout the Twin Cities using the durable, high-performance coatings imported from Holland by Fine Paints.
Now after eighteen years of experience using this top line of paint, today William Nunn is the only Minnesota contractor requested to attend Fine Paints and who has gained the status of a Certified Painter For Fine Paints Of Europe. Contact William Nunn Painting or call 612 825-3875 to schedule your personal consultation.
Additional Resources for Fine Paints of Europe:
Download The History of Fine Paints Of Europe
Download the Painting Contractors Brush strokes Article by Fine Paints of Europe